Return to the Wards' Home Page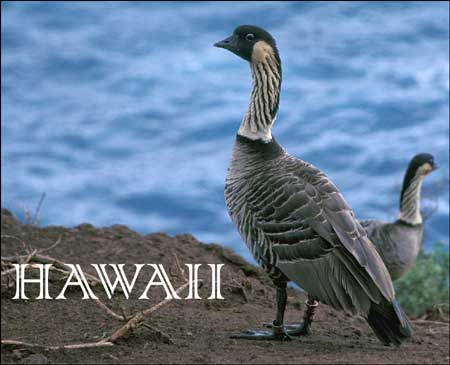 In January 2004 we attended an Elderhostel in Hawaii with two good friends, Dorothy and Glenn Marsh. We toured Oahu, Kauai and the Hilo side of the Big Island. The nene above is the state bird of Hawaii.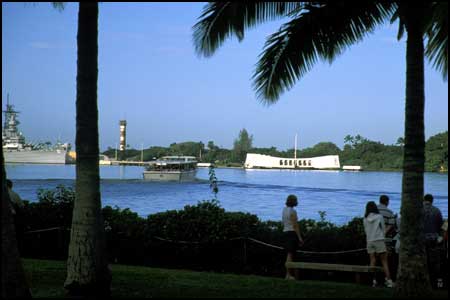 Our first stop was a sobering reminder of the attack on Pearl Harbor. The USS Arizona Memorial is a glowing white building erected above the sunken remains of the ship which are still visible underwater. A shuttle boat carries visitors out to the Memorial and back. The USS Missouri, at the far left, was not open to the public. It was interesting to observe the many Japanese people who were as interested in the tour as we were. The point was made that today our countries are friends, with the past being in a different era.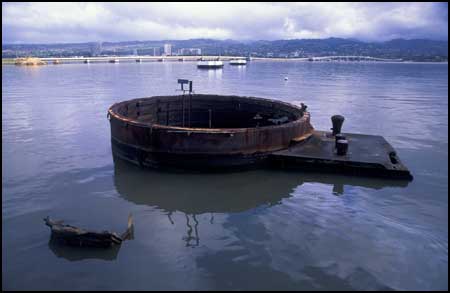 .
A gun turret from the Arizona extends above the surface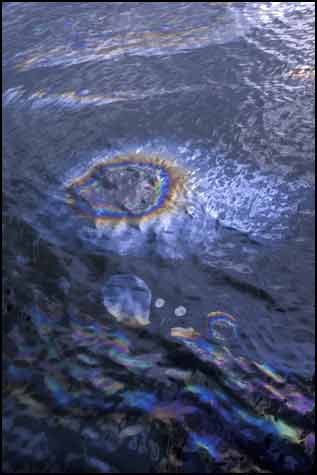 Oil rising from the ship made fascinating patterns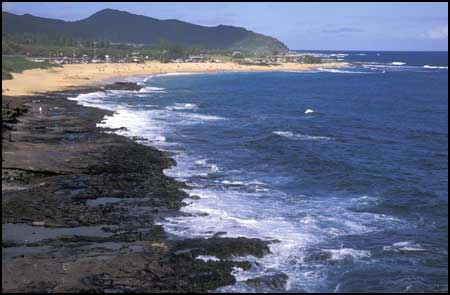 A beach on Oahu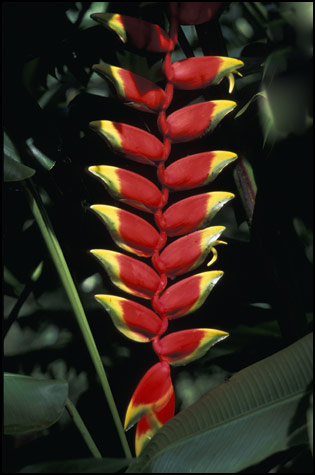 Heliconia in the Waimea Valley Audubon Center, a lovely preserve with many gardens and a large natural waterfall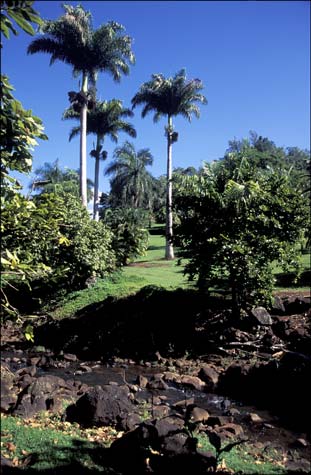 The National Tropical Garden on Kauai
One of the many flowers we saw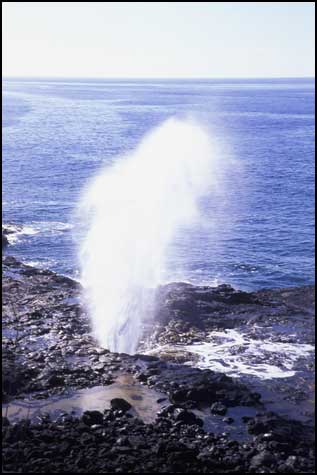 The Spouting Horn on Kauai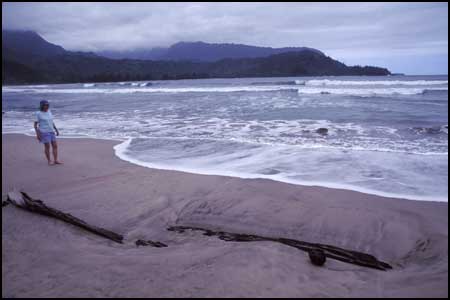 Hanalei Bay, Kauai, the location where South Pacific and other movies were filmed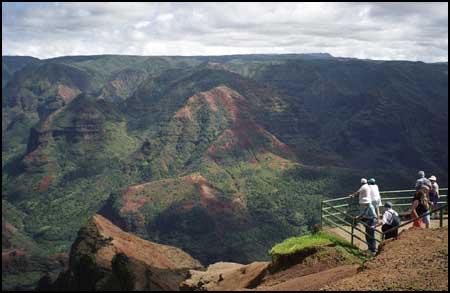 Waimea Canyon, Kauai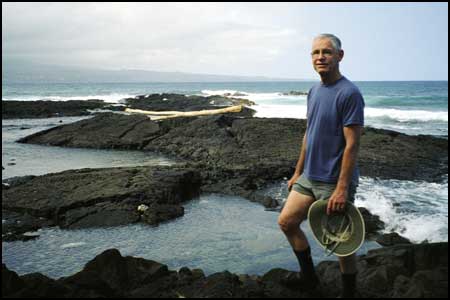 Jim on the lava at Onekahakaha Beach, Big Island of Hawaii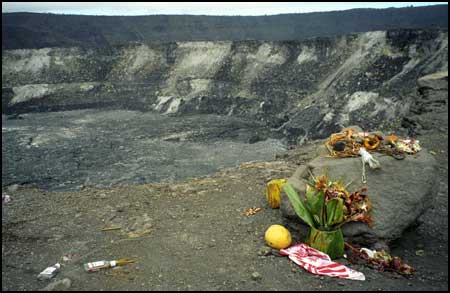 Visitors leave offerings to Pele, the Goddess of Fire, at the Halema'uma'u Crater, Hawaii Volcanoes National Park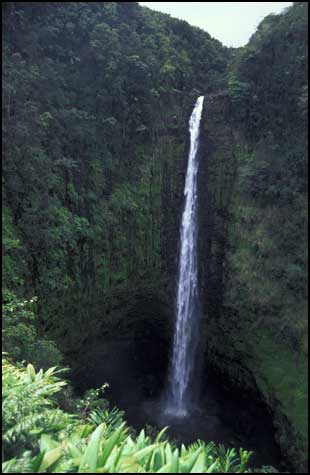 Akaka Falls, the tallest falls in the state, drop 422 feet into the Kolekole Stream