Return to the Wards' Home Page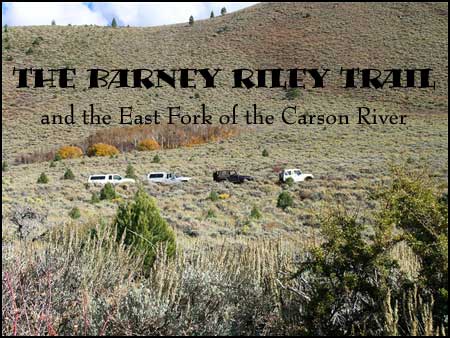 The Barney Riley Trail is a 4WD road leading to hot springs along the East Fork of the Carson River, south of Lake Tahoe and near the Nevada border. Although it used to begin at Hangman's Bridge near Markleeville, that part is now gated and access is through Loope Canyon north of the Monitor Pass road (Highway 89). We took Forest Service roads 190, 190B and 310 to intersect with the original Barney Riley Trail..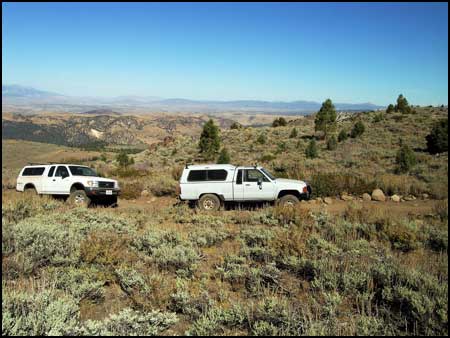 Martin, who organized the trip, drove his Toyota pickup. We followed in our 2000 Toyota Tacoma, which was new to us. Its electric locker was very useful in surmounting obstacles like steep, rocky roads. With guidance from others, we were able to avoid sliding into the one deep mudhole that tried to capture rear wheels.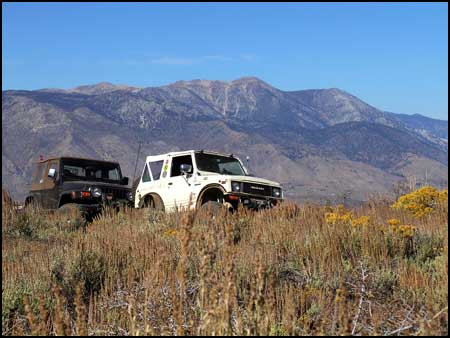 Rick drove a Suzuki Samarai, and Don drove a Jeep TJ.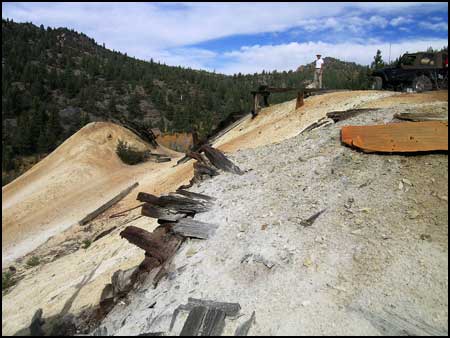 We took a sidetrip to inspect the Morningstar Mine, operated from 1863 to 1904 and periodically until the 1950s. Its silver and gold were difficult to extract, and the cost to operate the mine probably exceeded the net return.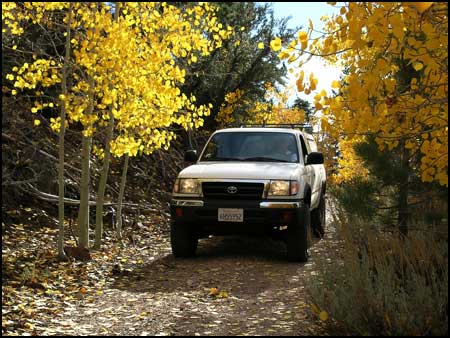 The aspens were a glimmering gold.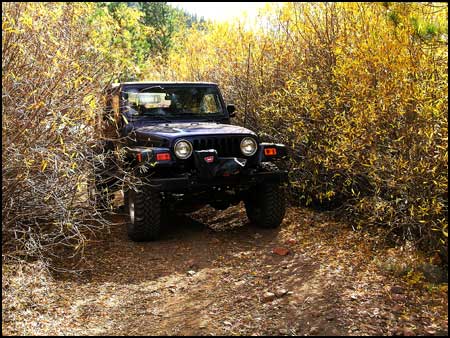 The willows were golden also.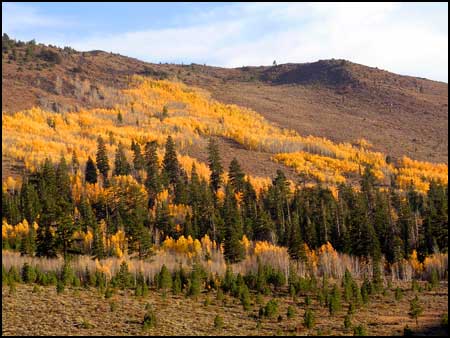 Some aspens had already lost their leaves, but the colors were still vibrant.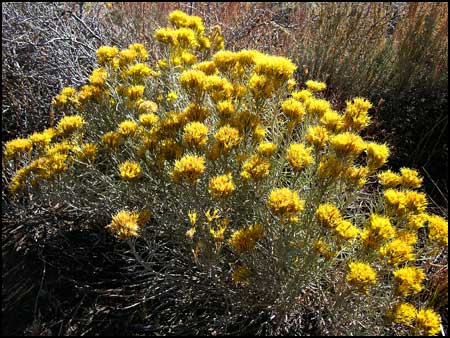 Yellow rabbit brush vied for attention.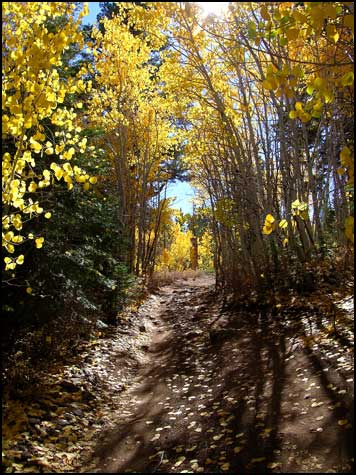 We delighted in a segment of road with an arch of golden aspen.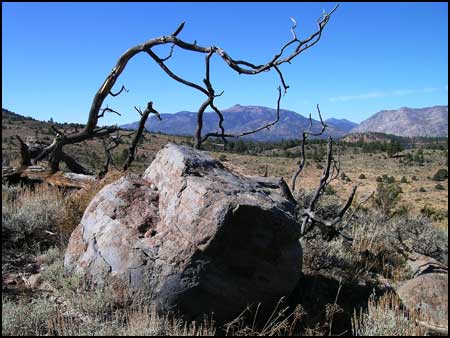 Dry branches and boulders created roadside sculpture.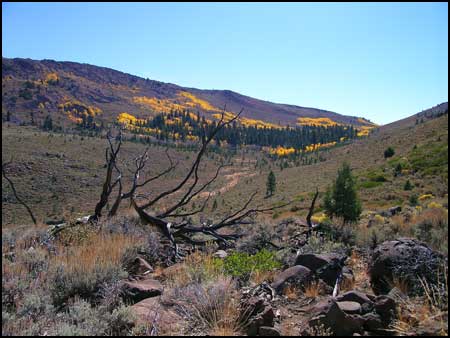 We were in sagebrush country mixed with juniper and piñon pine. We stopped along the way to gather piñon nuts which were in very pitch-laden cones. It was easier to gather some that had fallen to the ground.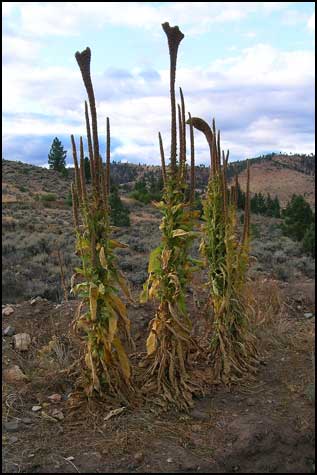 Mutant mulleins were an oddity along the way, growing near a man-made ditch to transport water from a spring.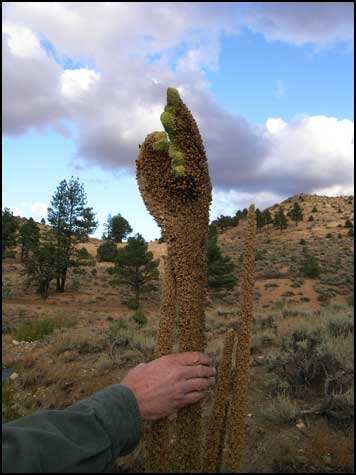 A closer look made the mullein seem more weird.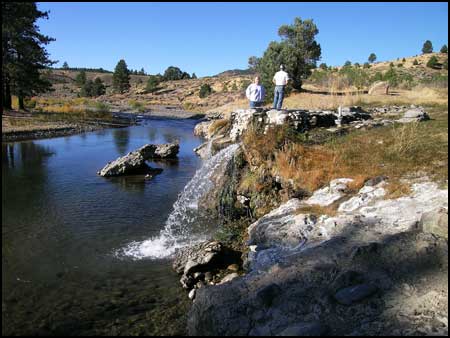 Finally we arrived at the East Fork of the Carson River where we camped near the hot springs.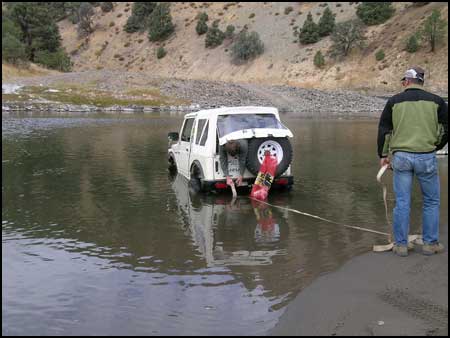 We thought we might cross the river here, but there were deep holes. Rick made a wise retreat with help from the others.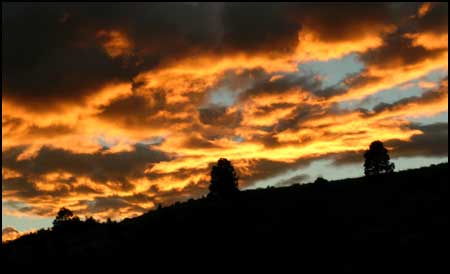 We watched the vivid sunset as we ate dinner.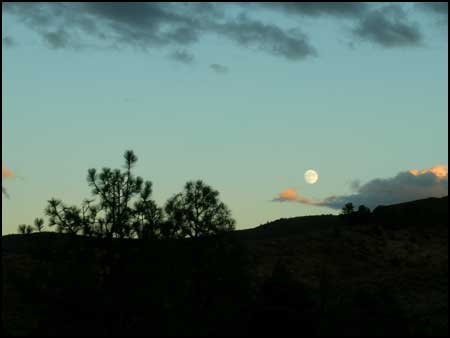 The moon rose in the east as the sun set in the west.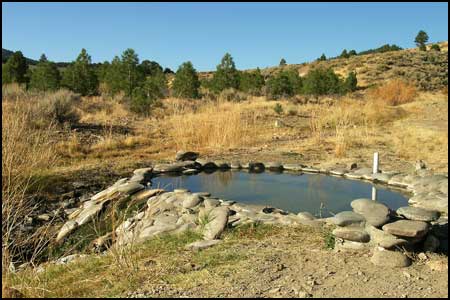 The upper hot tub had the warmest water. We had a delightful moonlight soak in the silvery light and marveled at how toasty we felt in the cool night air.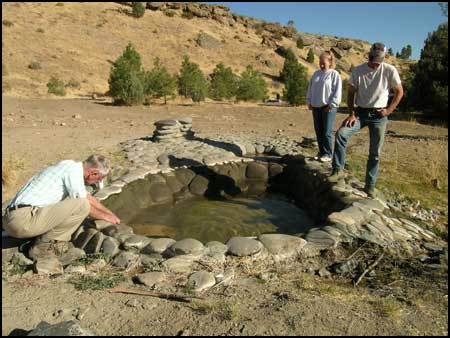 The next morning we drained the tub to scrub the algae.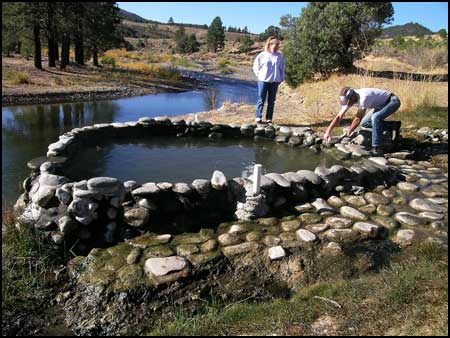 Martin opened the drain on the lower tub while Cassandra watched.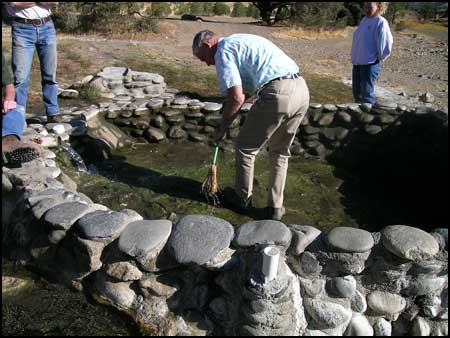 Jim used a small broom for a big job.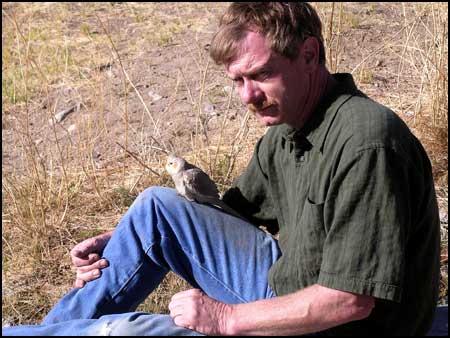 Rick with his as-yet-unnamed bird.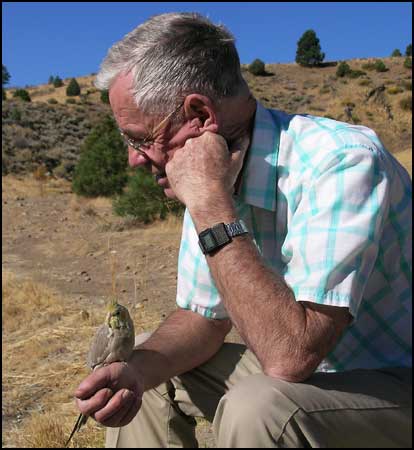 Bird was good to all of us.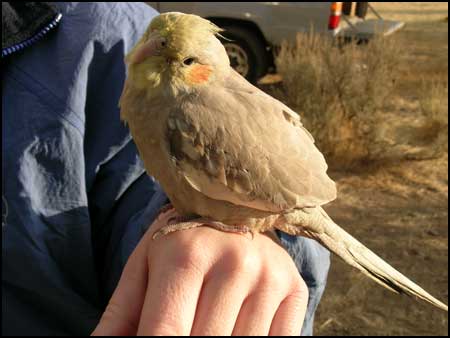 What name shall we give this lucky bird?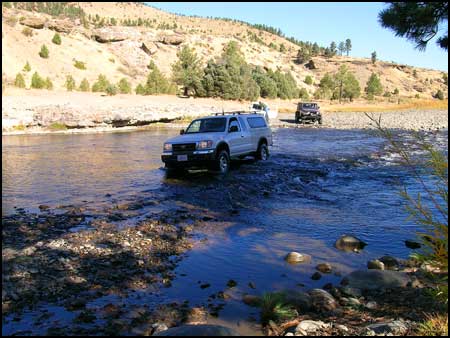 Too soon it was time to cross the river and start home.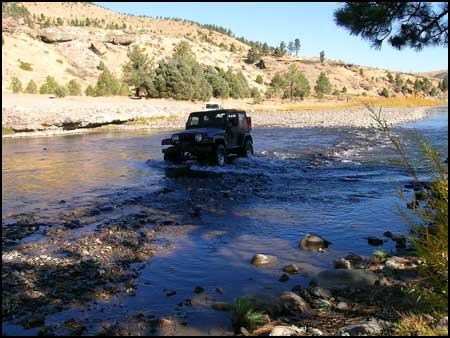 The river was shallow and easy to cross here.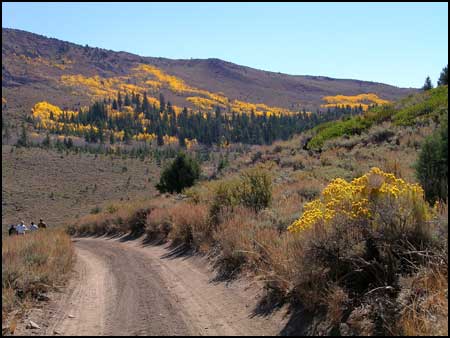 We stopped to admire the aspen once again.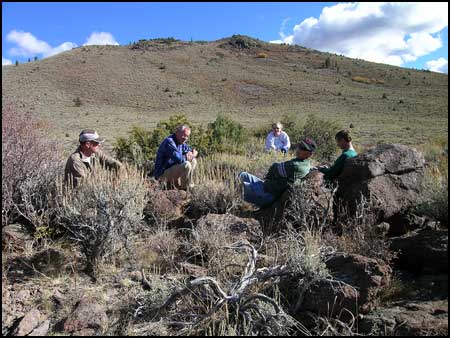 We had seen interesting country and enjoyed being together.