Return to the Wards' Home Page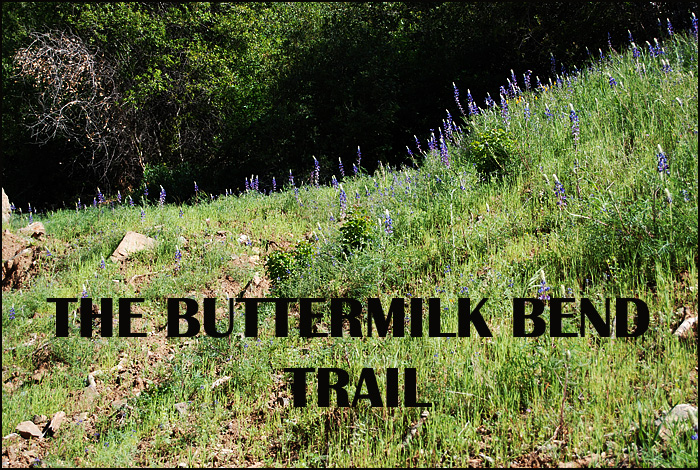 The Buttermilk Bend Trail provides a spectacular panorama of early spring foothill wildflowers. The 2.5 mile round trip trail, part of the Bridgeport South Yuba River State Park, is located eighteen miles from Grass Valley. Winding along the hillside above the South Yuba River, the trail offers an insight into the California scene that greeted early explorers and gold rush hopefuls.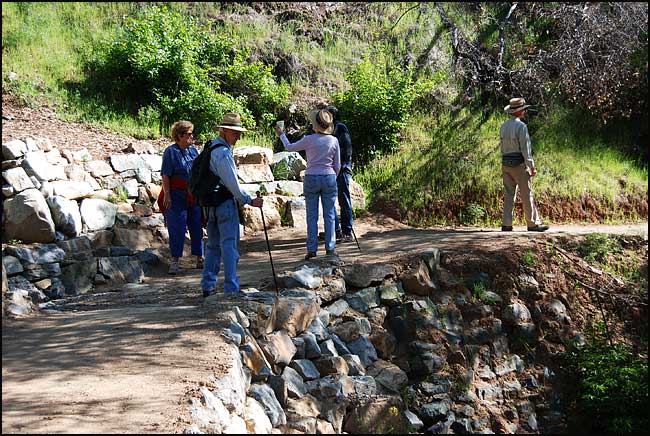 The trail is nearly level with steep slopes on each side. Many weekend visitors come to admire the flora and river. We were there the last weekend in March.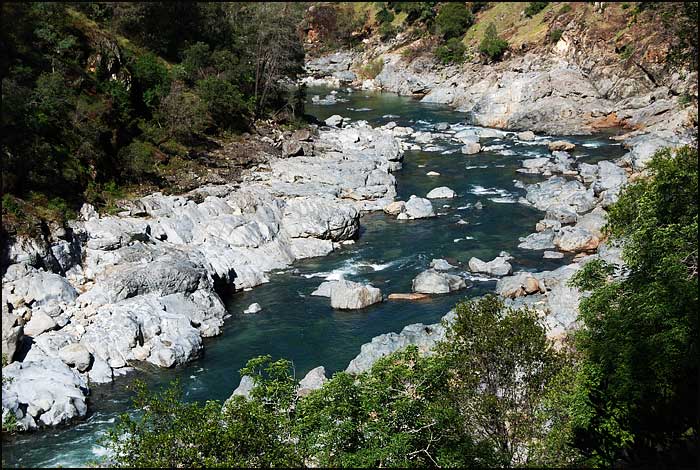 The South Yuba River can be a roaring torrent. In this year of scant snowfall, the river level is much lower than it usually is in the spring. Warm sunshine and lovely scenery beckon.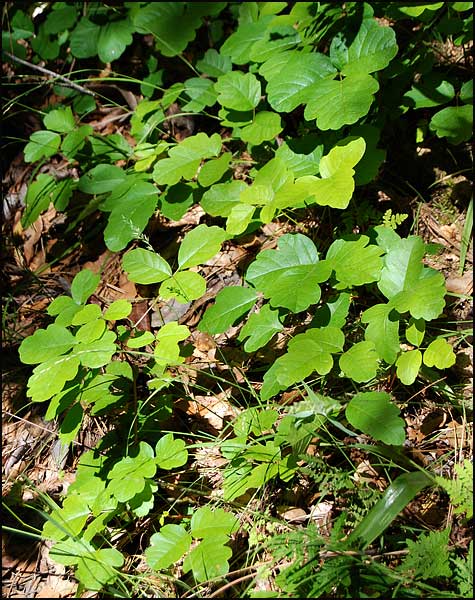 .
To identify Western Poison Oak, which grows in abundance in the Sierra foothills, remember "Leaves of three, let it be." Another hint for recognition is "Two leaves kissing and one running away." In other words, the two lower leaves are attached to the stem directly opposite each other (kissing), while the single outer leaf has a petiole or a short stem extension (runs away). Toxicodendron diversilobum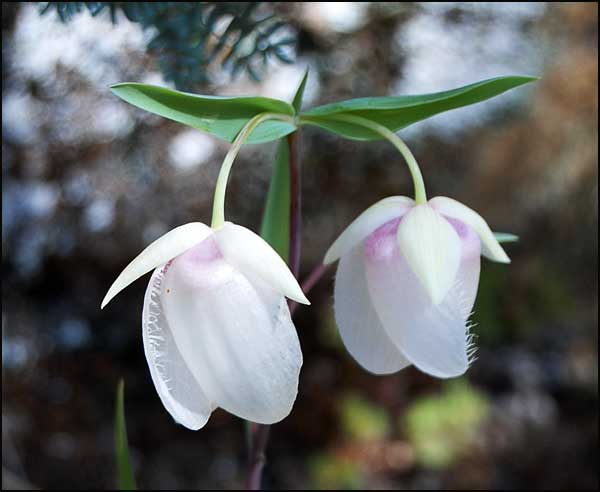 Of all the enticing blooms, the Globe Llily or Fairy Lantern is Darlene's favorite. The bulbs are edible. Calochortus albus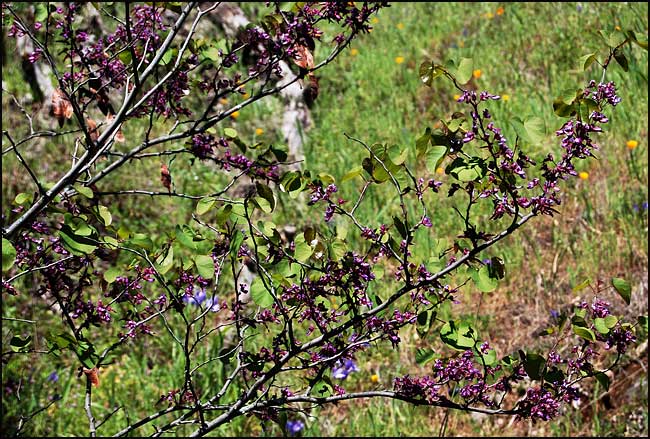 Western Redbud bushes or small trees splash color along the country roads. Beyond the branches we glimpse the verdant hillside dotted with poppies, blue dicks and other flowers.Cercis occidentalis
Here is a closer view of Redbud.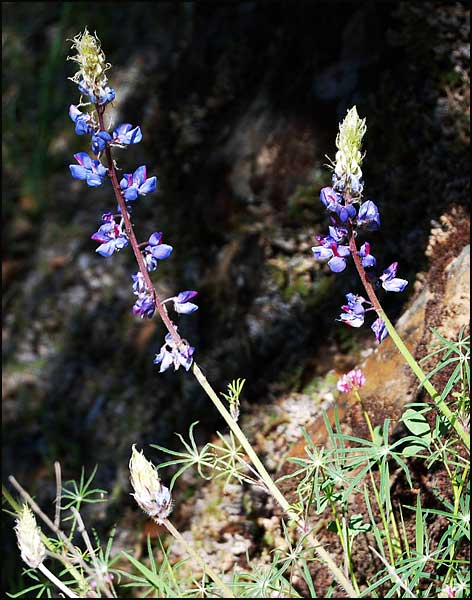 Narrow-leaved Lupine or Spider Lupine was abundant. Lupinus benthamii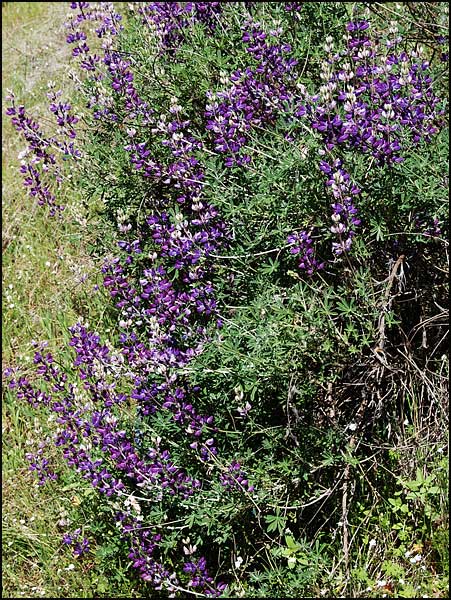 Bush Lupine is also called Silver Lupine. It is a perennial with woody stems. Lupinus albifrons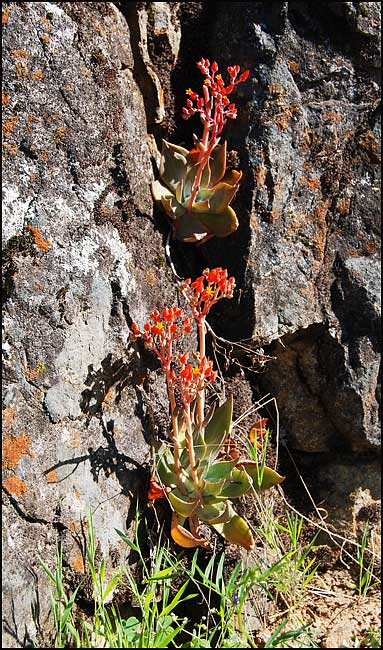 Canyon Dudleya or Live-forever found a foothold in the crevice of a lichen covered rock. Dudleya cymosa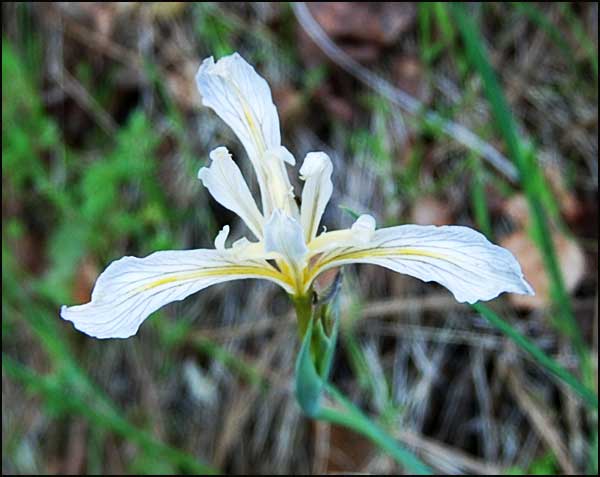 Bowl-tubed Iris has two-and-a-half inch blooms. Iris macrosiphon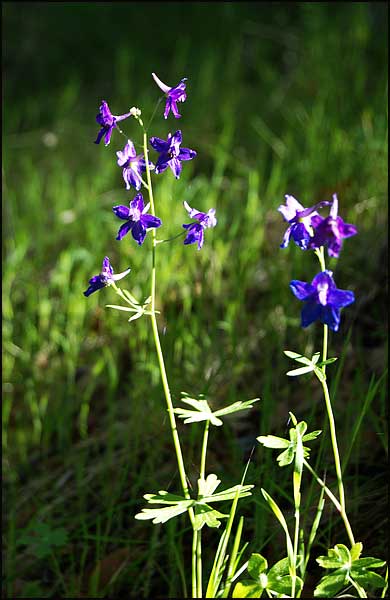 Zig-zag larkspur is also known as Slender Larkspur. It is toxic to cattle. Delphinium patens (D. gracilentum)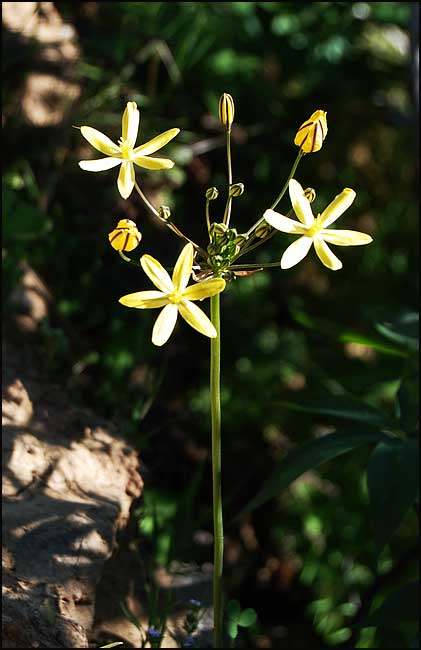 Tritelia or Pretty Face is a golden star with a brown stripe under each petal. The bulbs are edible. Tritelia ixioides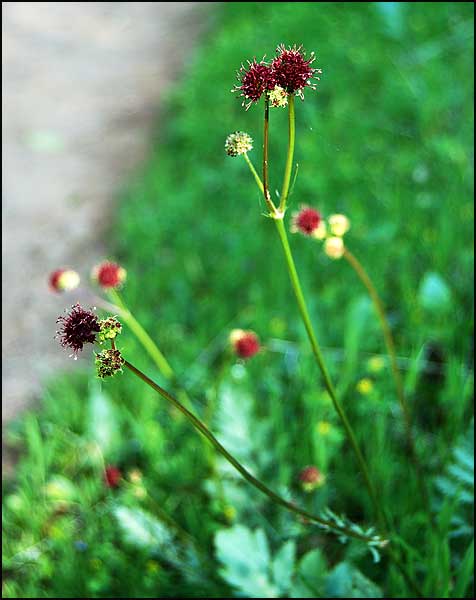 An unidentified red flower bloomed along the trail.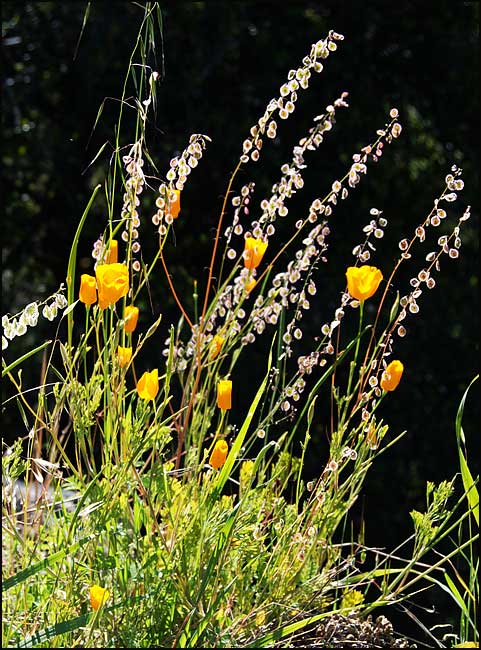 The day we hiked the trail there were many Poppies and Lace Pods. Springtime in the foothills brings a succession of flowers. As early blooms fade away, new ones will appear. When the season finally ends here, there will be flowers emerging at the higher elevations. Eschscholzia caespitosa, Thysanocarpus curvipes